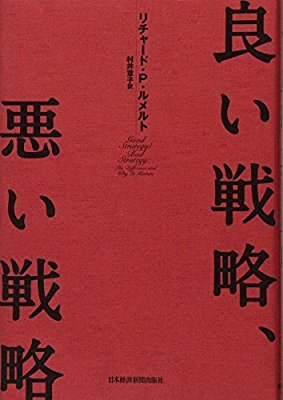 先日、
ソフトバンクの孫さんがアメリカのCharlie Roseとのインタビュー番組に出演して熱く語っていた姿
を観て、今から9年前の2005年にUCLAのビジネススクール留学中に書いたレポートを思い出しました。これは日本でもベストセラーとなった
「良い戦略、悪い戦略」の著者でもあるRumelt教授
の
"General Management"のクラスのFinal Report
向けに書いたもの。このクラスの成績の1/3を占めるこの論文は、A4で10枚程度の分量で、自分が選んだ経営者について、個人的な経歴やキャリアパス、主な成果等を事実ベースで紹介しながら、その人の経営哲学とマネジメントスタイルについて分析する、という課題でした。
A biography and analysis of a significant manager (one not already discussed in the course). Your paper should provide factual information on the manager's personal background, career path, and key accomplishments. The core of the paper is a description and analysis of the chosen manager's particular philosophy and style.
せっかくなので日本人の経営者で、でも「松下幸之助や本田宗一郎、盛田昭夫ではありがちなので、恐らく今までどの学生も書いたことがないと思われる日本の若手経営者、しかも個人的に興味があるテクノロジー絡みの人」を探しつつ、「思いついたところで、楽天の三木谷、プレステ2の久多良木、マネックスの松本大といった経営者を挙げてみましたが、まだ若すぎて十分な情報が得られ」なかったため、ソフトバンクの孫さんについて書くことに。Rumelt教授と同じUCB卒業生、というのも隠れたポイントでした。
当時書いたレポートを9年ぶりに読み返してみると、彼は昔から既存の常識に対して正面から戦いを挑み、フェアな競争原理を主張してゲームのルールを変えさせることで試合に参加する、というスタイルで戦ってきたんだなぁと改めて実感します。例えば、高校を中退して単身で渡米してアメリカの大検資格を得る際、英語が苦手なハンディキャップを背負っているのだから「自分は不利だと試験官に主張して辞書の使用と時間の延長を認めさせ」、「3日間に亘って6科目全てに合格する必要があるというこの試験で、周りのアメリカ人が午後3時で試験終了のところを、毎晩深夜12時ごろまでかかって問題を解き終えた」とか、NTTの独占だったブロードバンド市場に挑んだ経緯等は、今回の米国携帯電話市場へのチャレンジと重なります。
以下はソフトバンクがボーダーフォン買収によって携帯電話市場に参入する前の2005年に書いたレポートですが、いま読んでも孫さんの経営スタイルが垣間見える内容だと思いますので参考までに転載します。この論文では孫さんの経営スタイルについて、(1)コンピュータ技術が世界を変革するという信念、(2)入念な戦略と大胆な行動、(3)公平性の追求、という3つの観点から分析しています。
----------
In 1957, Masayoshi Son, the CEO of Softbank Corporation, was born as the third generation of Korean residents in Japan. When he was a first year student in high school, he spent a month studying English at UC Berkeley where he was impressed by the UCB students who enjoyed studying to achieve their own dreams under the open environment regardless of nationality. At that time, he made up his mind to move to the U.S., succeed there, and then go back to Japan. He thought that it would be the only way for him to be highly regarded as a successful business person in Japan because he believed that his nationality was a heavy handicap for him to succeed in Japan. Six months after he came back to Japan from the one month study at UCB, he quitted the Japanese high school and moved to San Francisco alone.
He entered a high school there as a second year student and accelerated to the fourth grade in just two weeks because of his academic excellence. The third week after he came to the U.S., he took an examination to get his high school equivalency degree and passed it in the first trial.
In that summer of 1974, he was struck with an admiration for the macrophotograph of the Intel's i8080 chip in the magazine, Popular Electronics. The chip made him believe that the personal computers would change the world. It was almost at the same time that Bill Gates decided to translate BASIC for the Altair 8800 of MITS when he read the article in the same magazine.
In September of 1975, Masayoshi Son entered Holy Names College in Oakland and then transferred to UC Berkeley as a junior in 1977. When he became a UCB student, he made a master plan for his life, that is, "Launch my own company in the 20s, raise the capital of $1 billion in 30s, take a risk to grow the business in 40s, achieve a huge success in 50s, and name a suitable successor in 60s." As the first step of his plan, he mandated himself to invent one new business idea per day because it only required his intelligence. After one year, he invented over 250 business ideas. After examining the business opportunities, he finally selected the best idea, a portable translator with a LCD, a full keyboard and a voice synthesizer. To make a trial model, he searched for the best people in artificial-voice technology and hardware engineering, and found two famous professors in those fields at UCB, Dr. Forest Moser and Dr. Chuck Carlson. He intently presented his idea and asked them to cooperate for his new venture. Although his condition that he could not pay any money to them until he gets a contract with somebody provided little attraction to them, they were moved by his earnest passion for his new business. Dr. Moser said that Son's idea was not so unique but he was impressed by the Son's holistic marketing plan which included selling his products at airports and stations. With a strong backup of the two eminent professors, Son started his own venture, M Speech System Inc.
In September of 1978, he made the first prototype of the portable translator. He sent a letter regarding the new product to over 50 Japanese electric-appliance makers and got responses from some manufacturers such as Canon, Omron, Casio, Matsushita and Sharp. He visited Japan with Dr. Moser to demonstrate the product but no companies showed the further interests in it. At every company, they were met only by the assistant level employees who could not understand the novelty of the product. Son realized that he could not reach the key person in a company with a normal route, and tried to directly approach a decision-maker in a different way. He found that the patent attorney who worked for his company knew Mr. Sasaki, the CTO of Sharp Corporation. With an introduction by the attorney, Son had a chance to meet Mr. Sasaki.
Initially, Mr. Sasaki wondered at the strange young man but gradually became absolutely fascinated with Son's creativity and belief. Mr. Sasaki realized that Son had his own visions and Son did not come to him just to earn money. In the meeting, Mr. Sasaki decided to invest in the young man's dream and closed a contract with Son. The deal totaled $1 million and included a patent royalty and the development of the translation software for German and French. This contract was the basis of the world's first portable translator by Sharp, IQ 3000. At that moment, Son was only 21 years old.
In 1980, Son went back to Japan after graduating from UC Berkeley to launch his new company although he was invited by Harvard, MIT and UCB to become a student at the master's course with a full exemption of the tuition. In 1981, he established Japan Softbank with two part-time workers. As the company's name indicated, Softbank initially dealt with the computer application software companies and became a wholesaler of the software. At that time, most of the software developers were small and had a lot of trouble with expanding their sales channels. Given such an environment, Son regarded software distribution as a niche market. With his adventuresome investment in building a network with software developers, Softbank grew rapidly in the market. The company also started to publish personal computer magazines and books, which dealt with a huge unmet need among the rapidly increasing PC hobby users. In 1982, Softbank recorded $20 million in sales with 30 employees and in the next year, the company had $45 million in sales with 125 employees. The company got around 50% of the market share in software distribution by dealing with 6,400 stores and 200 software developers.
Although everything seemed to go very well, Son was suddenly diagnosed with chronic hepatitis when he felt strange and saw a doctor. The doctor said that it was a fatal disease and he might die within five years in the worst case if he continued to work. Son was so severed that he needed to be hospitalized. In 1983, he recruited Mr. Omori, the former VP at Secom Corporation, as president of Softbank and drew back himself to the chairman position in order to concentrate on curing the disease. Three years later, a new remedy for a chronic hepatitis was invented. Son met the doctor and asked him to give him the new treatment. Son was one of the first patients who tried the new remedy and he dramatically recovered after receiving the medical treatment. In 1986, he finally affected a complete cure and returned to the president position. During the days at the hospital, he read through about 4,000 books in various topics such as computer science, history and philosophy, which gave him a more balanced view of the world.
In 1987, Son met Bill Gates for the first time to have an interview with him for the first issue of the new magazine, The Computer. After the interview, Gates said that Son should regularly read PC Week so that he could clearly understand what was going on in the PC world. At that time, Son decided to get the copyright of the magazine some day. In 1988, Softbank America was established. In 1990, Son changed the company name from Japan Softbank to Softbank, with a strong commitment to enlarge his scope of the business from Japan to the world. In the same year, he purchased the copyright of PC Week from Ziff-Davis to publish the Japanese edition. Also, he established a joint venture, Japan Novell, with Novell Inc.
In February, 1995, Son acquired Comdex for $800 million. Also, in November, he bought off Ziff-Davis Publishing. William Ziff, who sold the copyright of PC Week to Son five years before, said, "I met three geniuses, Bill Gates, Steve Jobs and Masayoshi Son." Just after the acquisition, Son met two young business persons, Jerry Yan and David Filo, the founders of Yahoo!, which made him focus on the internet business later. Talking with the two, his intuition told him that Yahoo! would revolutionize the internet business and he immediately decided to invest $2 million in the venture company during the meeting. When Yahoo! went public at NASDAQ, he put in an additional $100 million and became the largest shareholder by getting 35% of the shares. After launching Yahoo! Japan in 1996, Son concentrated on the internet related businesses.
In 2001, he started a new broadband providing service called "Yahoo! BB". Backed up with the revolutionary IP technology, the service offered high speed reliable ADSL connections at the lowest price. Although Softbank was not the first mover in the market, Yahoo! BB rapidly acquired new users. Only in one year, it got one million users. Now it has the largest share in the broadband market in Japan with over 4.85 million users as of May 2005.
後半(Continue to "Son's management philosophy and style")はこちら。